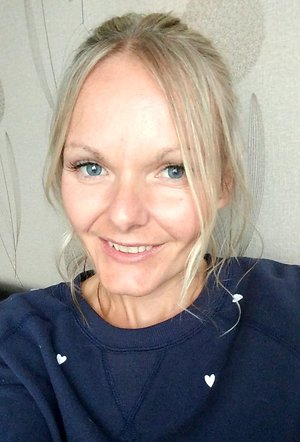 Why me?
How do you know if I am the right therapist for you to choose to work with?

This is a good and important question, and one that ultimately, only you can answer. So let me give you some more information about me to hopefully help you to decide.

I am a qualified, NCPS accredited registered counsellor and psychotherapist based in Warwick, and I work with men, women, teens, children and young people.

Since beginning my counselling training in 2011, I have completed many hours of clinical work, both within organisational settings, and within my own private practice. I support clients experiencing depression, anxiety, stress, low self esteem, grief, trauma, and difficulties within their relationships, as well as many other presenting issues. I also have a speciality area, and extensive experience, of working with adults and adolescents affected by sexual violence or abuse.

Whilst Cognitive Behavioural Therapy (CBT) lies at the core of my qualifications, and I have since completed qualifications in other modalities such as Transactional Analysis, research suggests that it isn't the modality that is brought into practice that makes all the difference in effective therapy. It's actually the therapeutic relationship built between client and therapist that matters the most. Feeling able to trust your therapist and being able to create a space together within which to identify and explore patterns, and work towards meaningful and lasting change, is what is most essential to effective therapy.

With this in mind, I always offer an initial telephone consultation free of charge to anyone considering working with me. This allows us to discuss what you hope to gain from therapy, and how we may work together to achieve that, whilst also giving you an opportunity to get a better idea about whether you feel that I am the right therapist for you to choose to work with.
My Approach
My approach is collaborative and I aim to work with you in an empathic, and non-judgemental way, in order to support you in recovering from, and learning from, your experiences, as well as focussing on new strategies to make positive changes within your life.


I work in a flexible way to best suit each client's needs and personality. Whilst weekly sessions are often recommended, particularly to begin with, this is not always essential to ensure that therapy is effective.
Together we can plan your sessions at intervals that suit you and your individual needs.
Qualifications
FdSc Counselling (Cognitive Behavioural Therapy)
Transactional Analysis 101
OCN Level 3 - Working With Survivors of Sexual Abuse
Level 3 Certificate in Counselling Skills
Level 2 Introduction to Counselling






Continuing Professional Development
Safeguarding Children Level 2
Independent Sexual Violence Advisor Development Programme
Ecotherapy Workshop






Professional Memberships
I am a member of the NCPS and adhere to their ethical framework.
I receive the required amount of clinical supervision to ensure that my practice is both safe and ethical.
A copy of the NCPS ethical framework will be available for clients and can also be found on the NCPS website